_
Skelton Thatcher
The brief was to design the visual identity and produce a responsive website. The client was a software and technology consultancy. They wanted a look and feel that would reflect a sense of efficiency and reliability.
Role: Sole Designer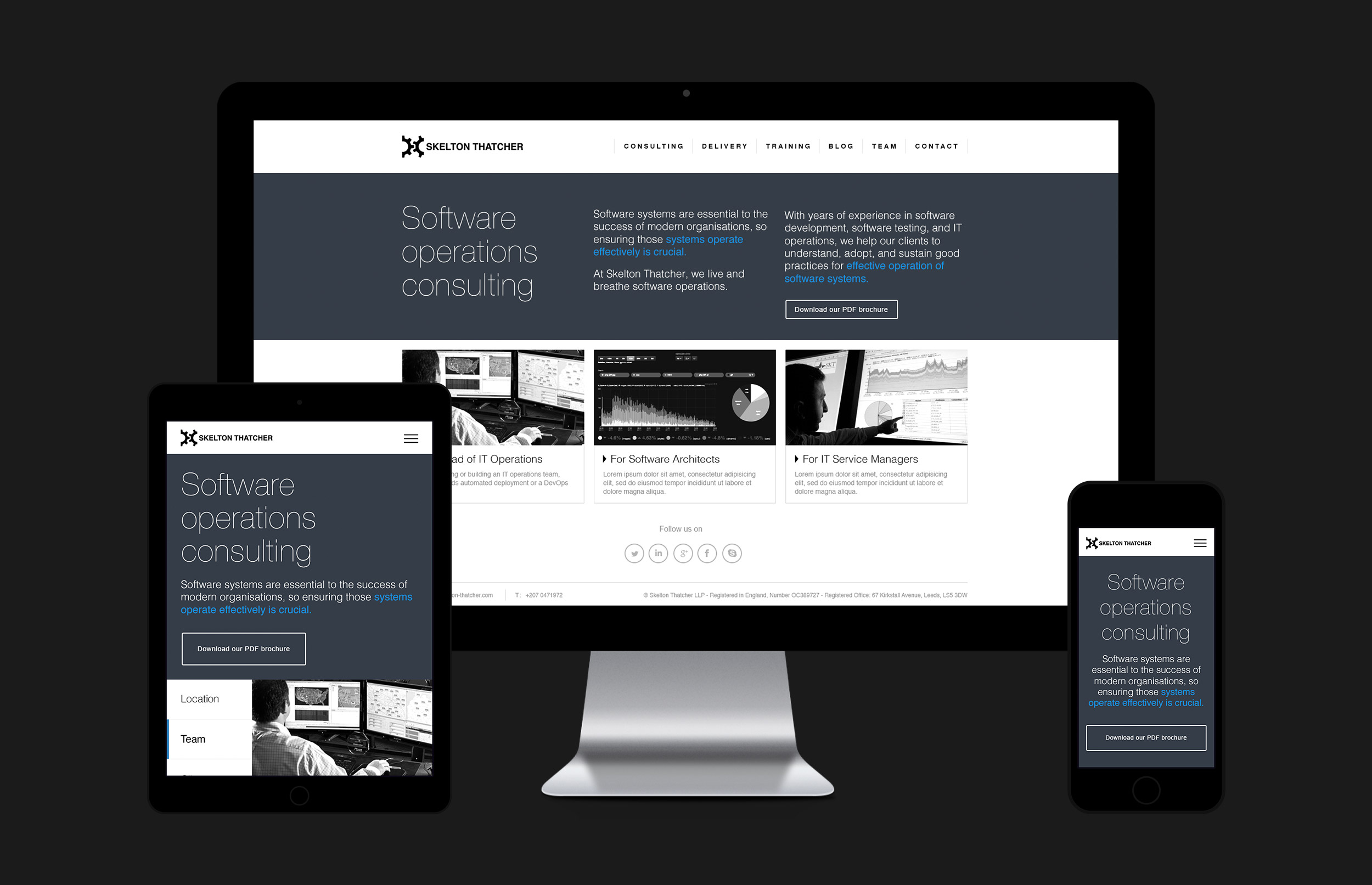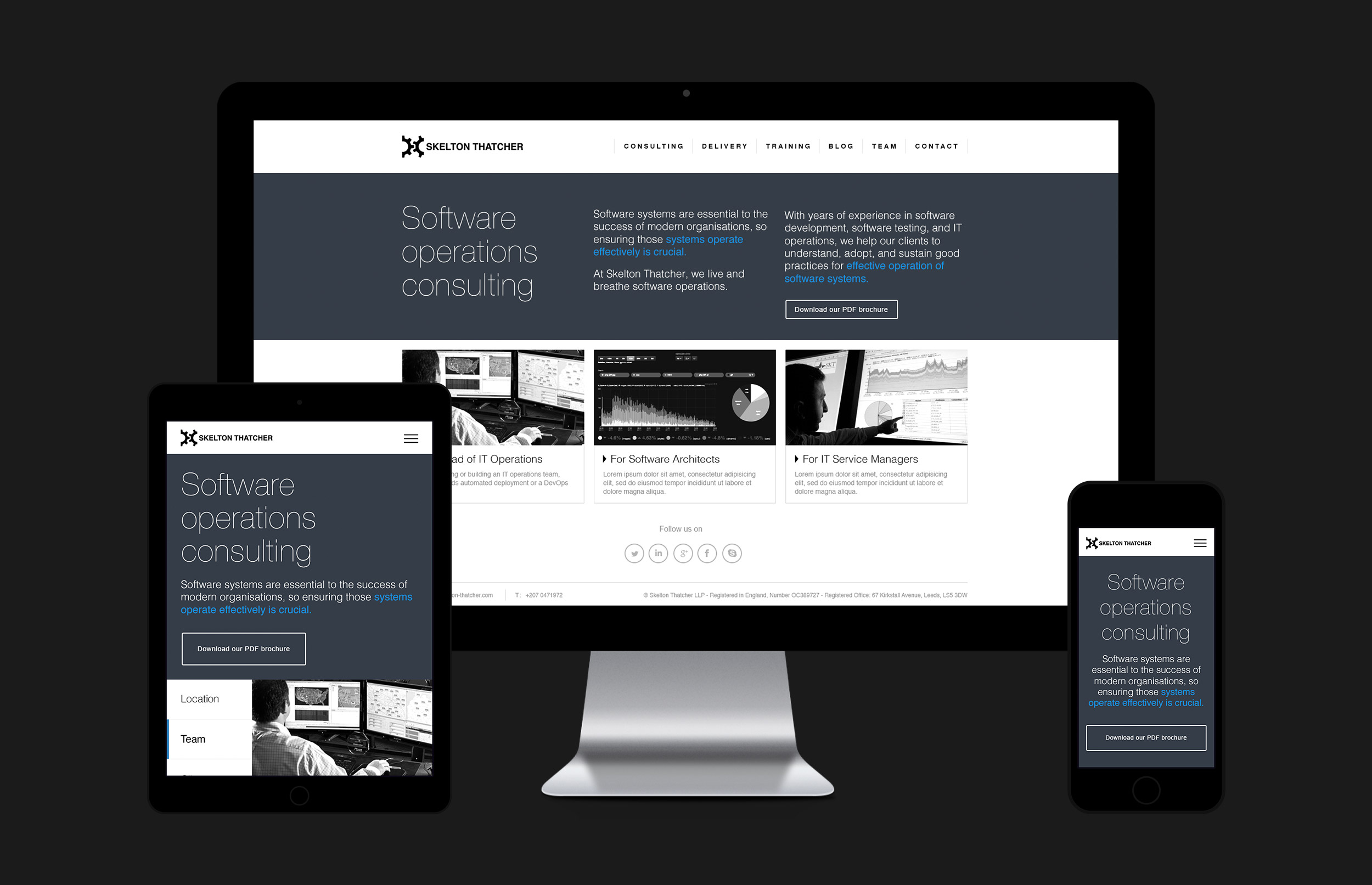 Process
As sole designer on this project, I worked with the client to review sketches based around the keywords 'modern', 'clean' and 'technical'. This led to exploratory screen designs that we narrowed down and refined to create a final design direction.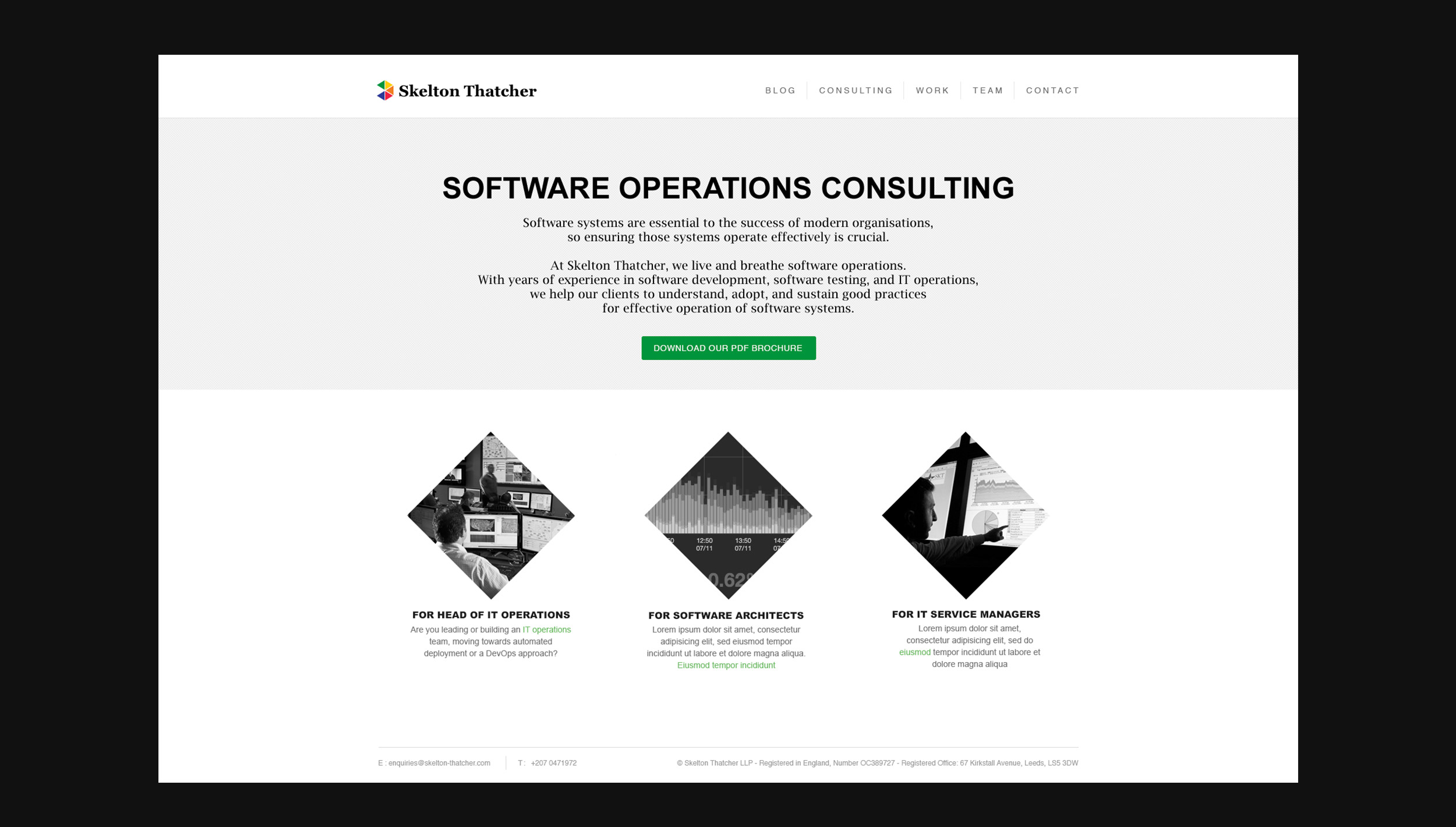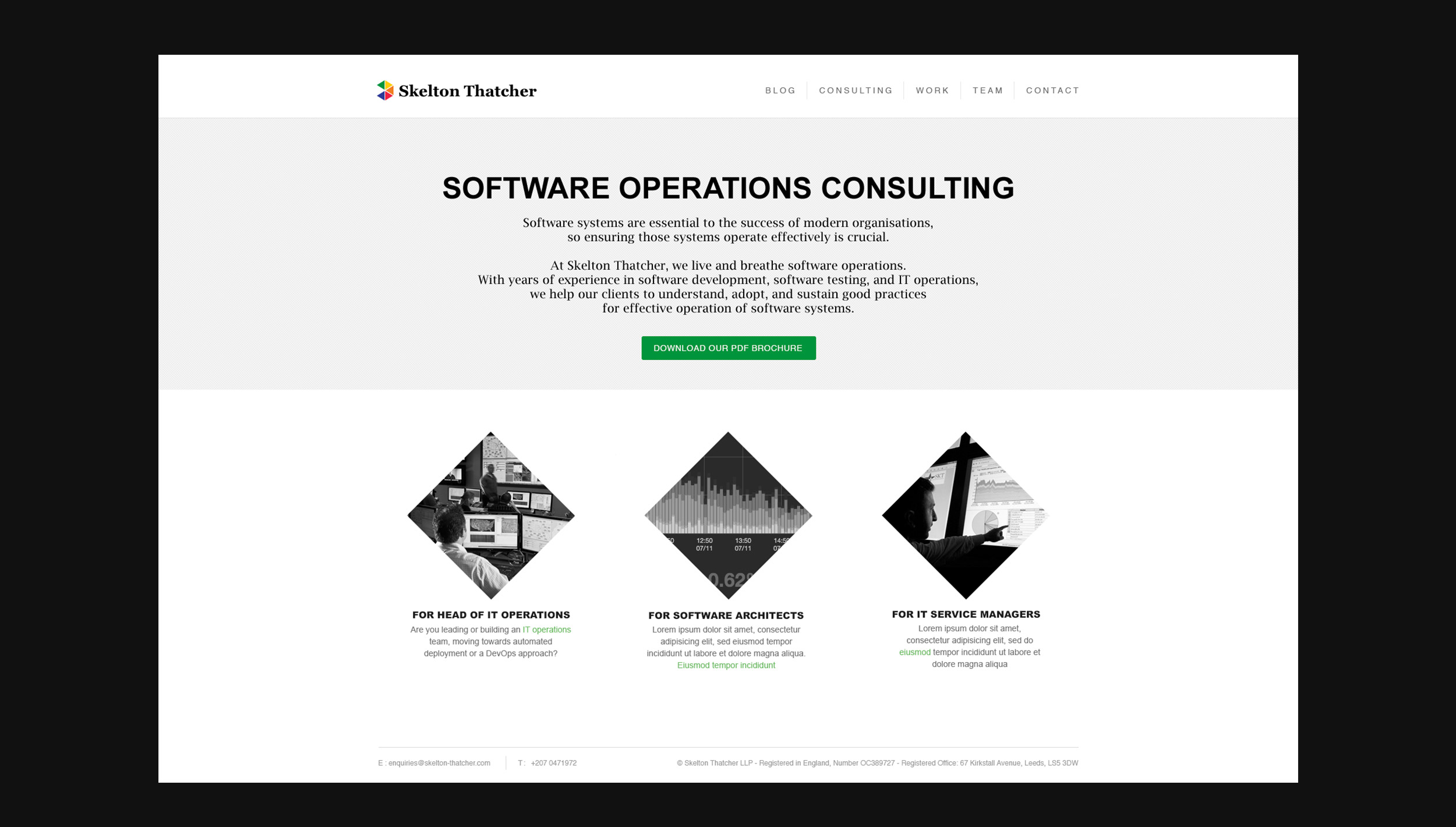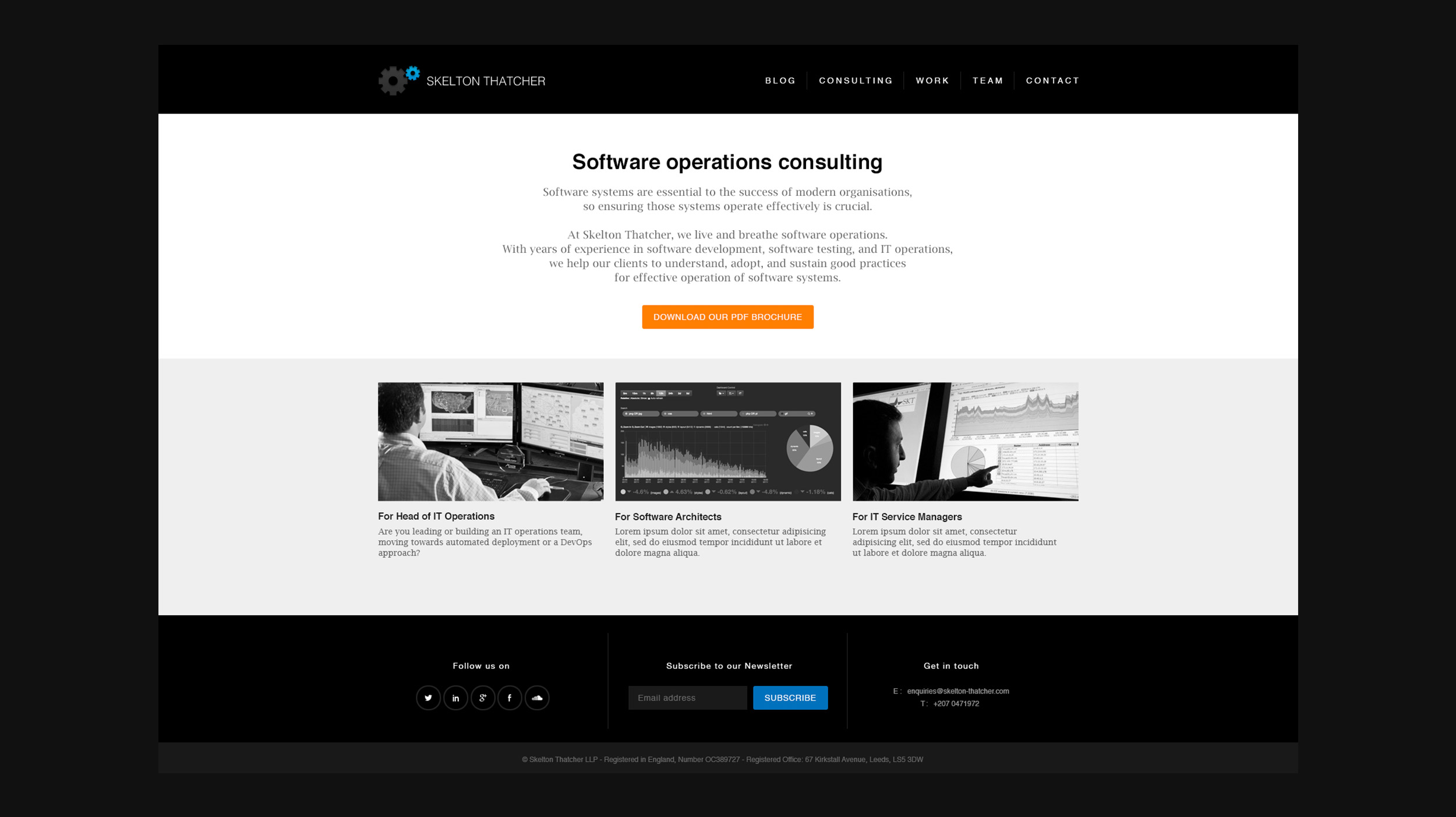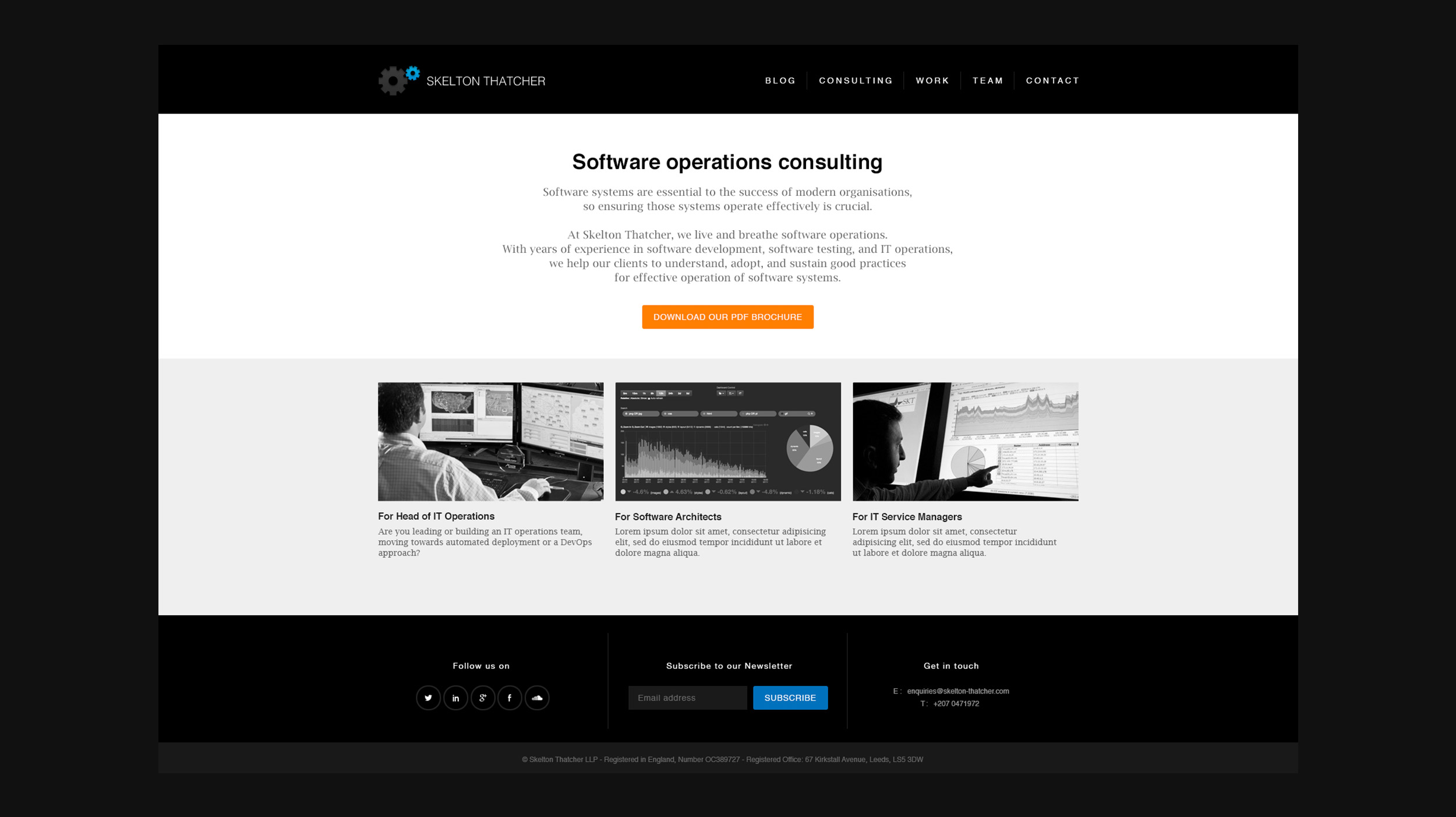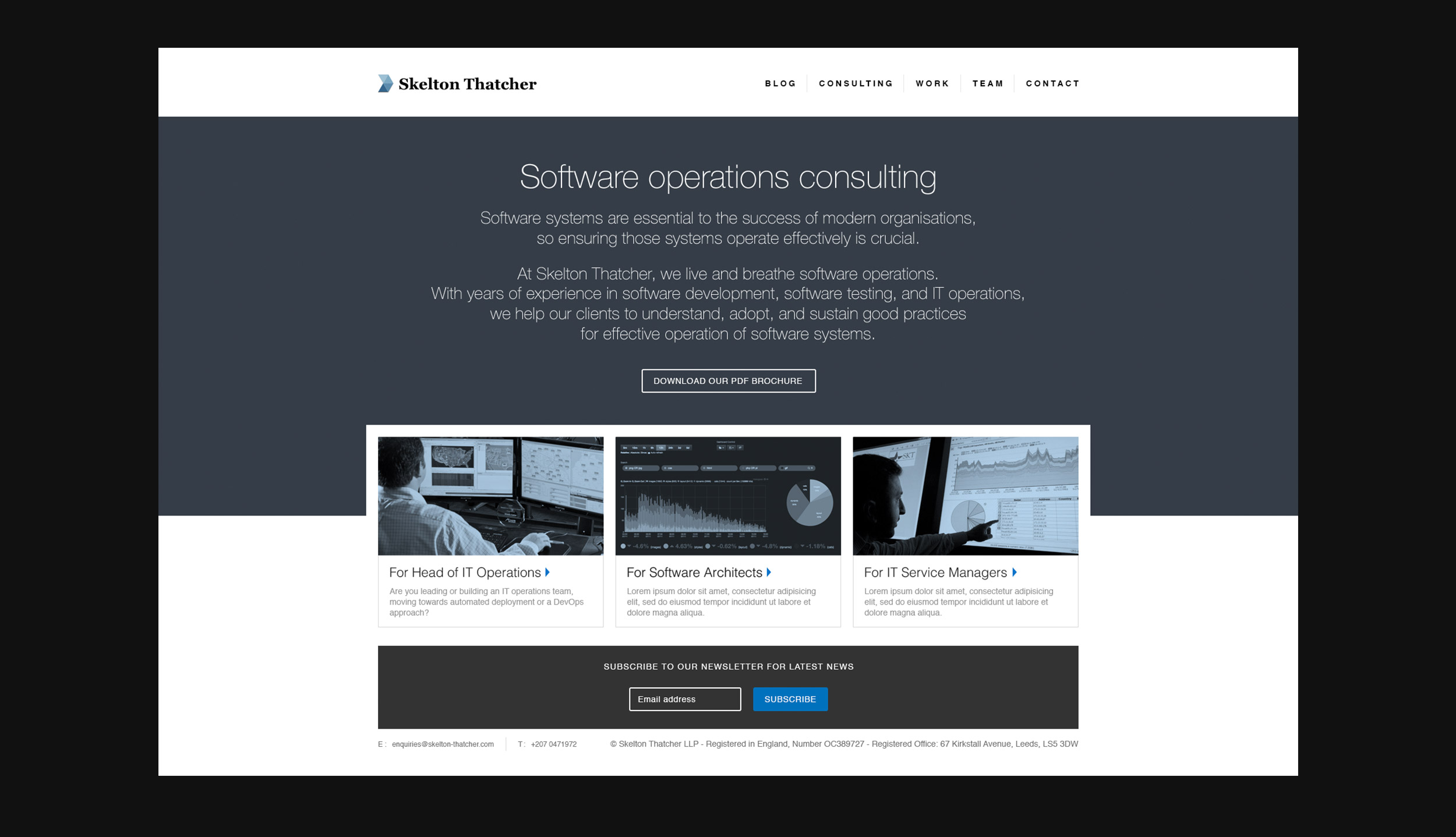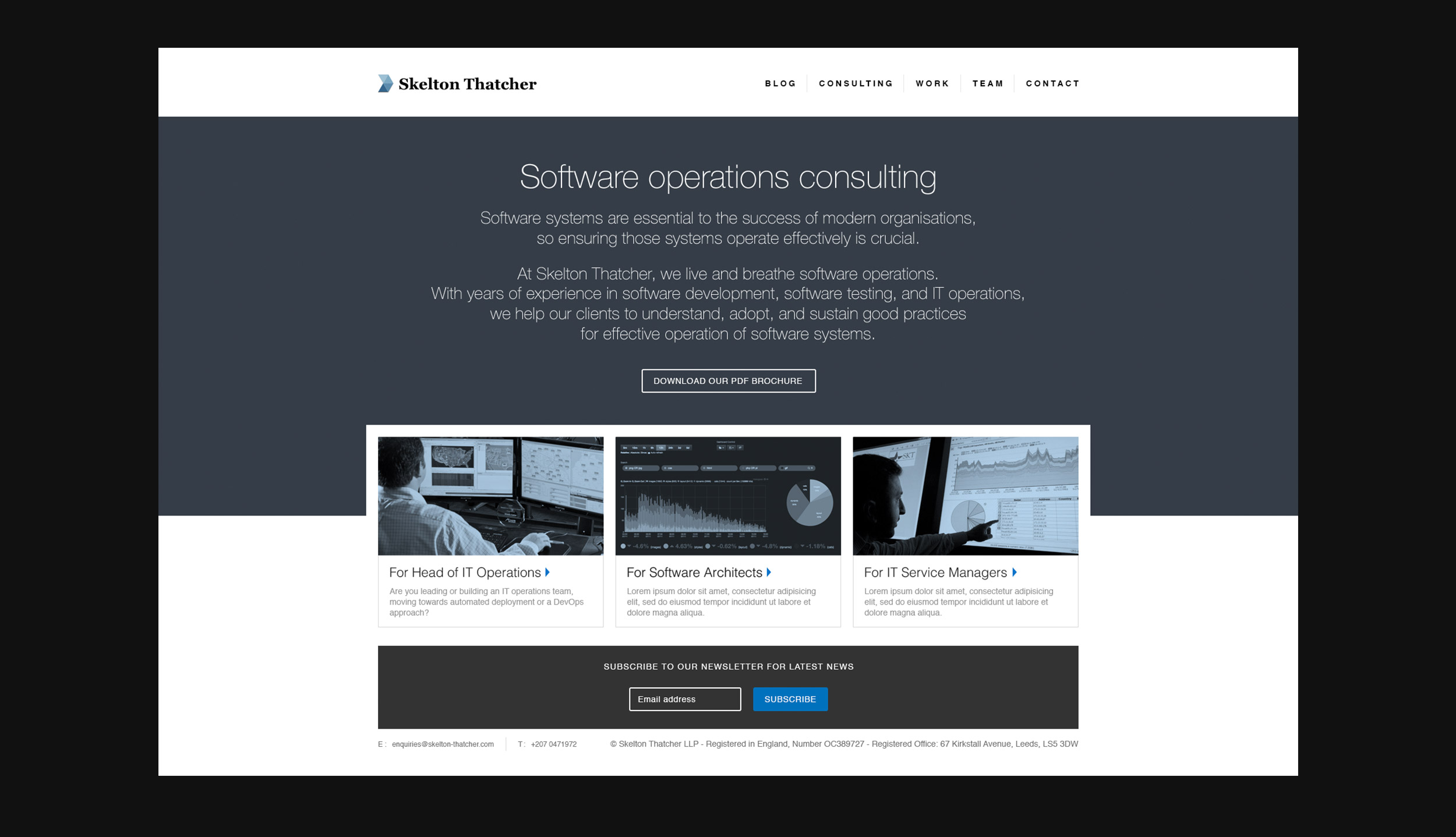 Logo
The logo exploration involved the client closely and helped to shape our ideas about how to represent the company in a single, distinguishing visual asset.